End producers of waste materials, engineering firms and environmental contractors who rely on us to manage waste materials often have a common starting point: Requirements for disposal, recycling or reuse of their waste. These commonly include:
Waste to Energy
Product Recovery
Zero Landfill
Beneficial Reuse
Land Application
Recycling
Waste Minimization
Landfill
Disposal
We work with clients to develop treatment processing plans that deliver their desired outcomes, while managing costs. Processing occurs in two primary waste streams: Solids and liquids. We maintain specialized facilities that allow us to separate, solidify, treat, recover and reuse waste that flows through our operations.
Waste Treatment Processing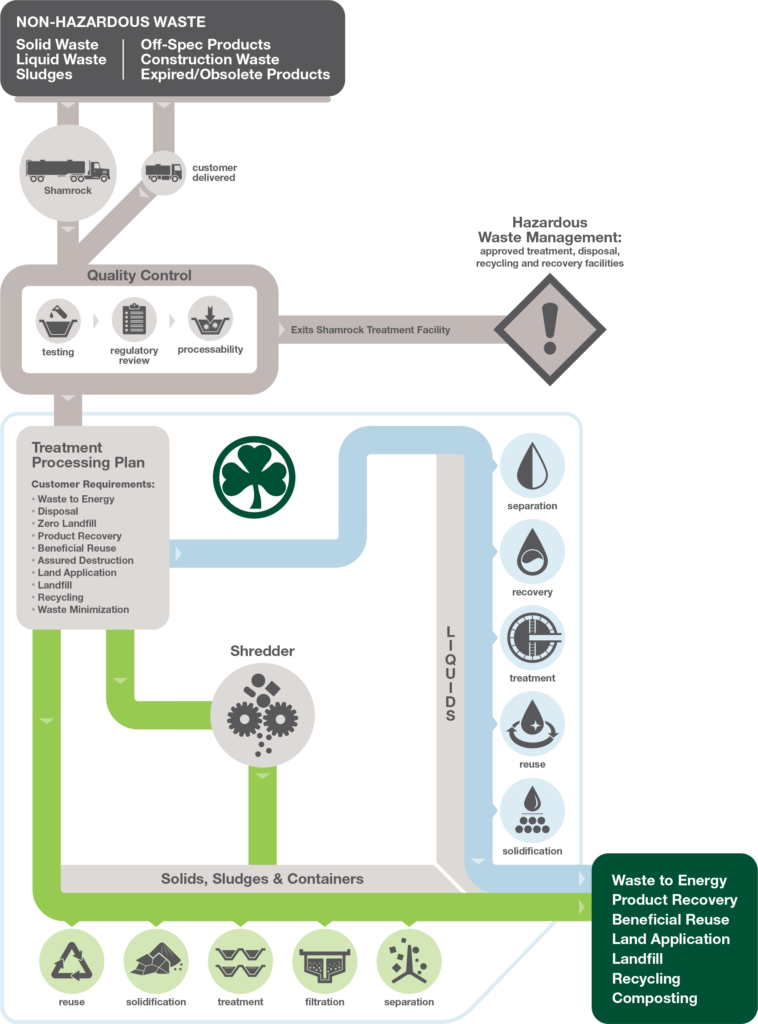 Hazardous Waste
Following quality control testing, hazardous waste is separated and transported off-site to approved treatment, disposal, recycling and recovery facilities. Waste is managed in compliance with all applicable safety and environmental regulations.